Title: Upholstery sewing machine for assembly seams on sofas
Update Time 2019-04-30 16:36 Views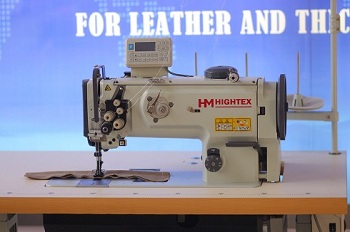 7510N / 7560N 1 or 2-needle, unison-feed, upholstery sewing machine with vertical-axis large hook:
The unique feed mechanism promises excellent efficiency of feed. In addition to the standard models of 1-needle and 2-needle machines, other models intended for special purposes are available, including models for extra heavy materials and one (7560N-7) having a thread trimmer. The machine is applicable to an extended range of heavy materials for industrial use, such as cargo lifting & lashing belts and containers, as well as those for general use, such as car seats, sofas and bags, thereby contributing to both improved quality and increased productivity.
Click here for video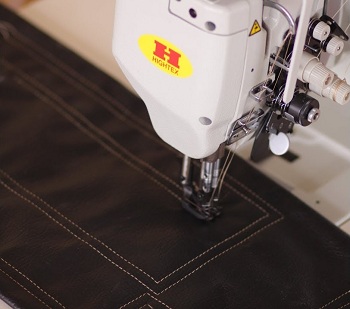 7565N 2-needle, unison-feed, lockstitch machine with organized split needle bar and vertical-axis large hooks
SPLIT NEEDLE BARS for Precise Corner sewing on Leather and upholstery fabrics, for example car seats, sofas, leather bags, fabric decoration in automobile interiors, shoe uppers of leather or synthetic leather, sports apparatus, upholstered office furniture, soft cushions, trunks, overalls, jeans, uniforms and for decorative sewing on bags.
Click here for DEMO video