Title: Industrial zigzag sewing machine for spinnaker
Update Time 2019-04-18 11:57 Views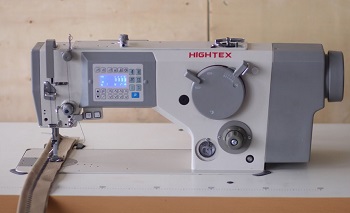 9518 medium weight zigzag sewing machine for surf sails and spinnaker
It is one of the finest general-purpose machines for sail makers and repairs, standard equipped with 4 Cams for straight stitch, 1-step (2-point), 2-step (3-point) and 3-step (4-point) zigzag. This sail sewing machine can be set up to sew anything from 1/2-ounce spinnaker nylon with #30 thread to 14 layers of 9-ounce Dacron cloth with #138 thread! Designed for manufacturing windsurfing sails and spinnaker, especially the one-man loft specializing in cruising sails for boat under 35'.
Click here for Demo video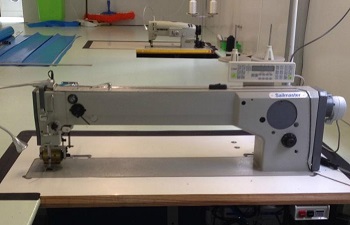 9518-30 Long arm zigzag spinnakers sewing machine

Long arm medium weight zigzag sail maker sewing machine for light to medium weight spinnakers, windsurf sail and up to heavy sails, using needles size 90 - 130 with thread sizes V46, V69 and V92 and capable of processing materials up to 10mm. All kinds of zigzag operations in light to heavy weight Dacron, Kevlar, Webbing, Canvas and leather can reliably be realized with these machines. The basic mechanics (Rotary hook, adjustments and timing) is the same with Durkopp Adler 72525 and Minerva 72525, therefore it is easier for the sail lofts already worked with Adler 525 spinnakers machines. This sewing machine is recognized as the best spinnakers machine in the sail making industry.
Click here for video from sail loft