Cylinder bed sewing machine
Title: CB3500 Compact heavy duty leather sewing machine
Update Time 2023-01-27 16:48 Views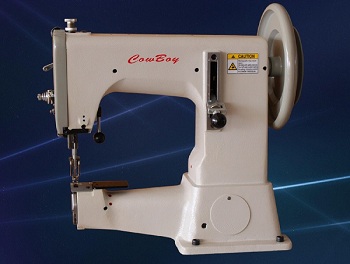 This leather stitching machine is the short version of CB4500, with same major advantages, for example: the compound feed design with triple feed; Over 20 special sewing attachments and equipment that meet most individual sewing requirements for leather workers.
Beside, this compact leather sewing machine comes with some unique features, for example: the extra needle penetration force is better for stitching rigid and synthetic material such as rubber shoe bottoms; The short arm is a good way to facilitate and improve sewing detail on small product such as carpet binding operation; The compact design is convenient to not only large leather goods manufacturers but small leather workshop.
Equipped with revolutionary new powerful
servo motor for heavy duty leather sewing machine
(very powerful, silent & reliable energy saving servo motor).
Click here for video
Click here for video