Title: Our Core Values
Update Time 2019-10-09 06:22 Views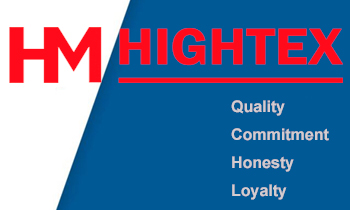 Quality, Commitment, Honesty & Loyalty
– our company values run at the heart of our approach, governing our actions and services. They were not idly chosen; we believe in them and we recognize each of them in the way we act both with each other and with those we support. Our specialist industry knowledge succeeds in building partnership based on respect and loyalty that stand the test of time.
Quality
HighTex was founded to be a company that places quality over quantity. We concentrate on the heavy duty cutting and sewing equipment, delivering top quality machine every time.
True to our founding principles, we are committed to delivering a high degree of excellence in all our areas of responsibility.Commitment
Commitment
Making a commitment is serious business and not something to be taken lightly. We are committed to being the best we can be. In order to achieve this, we place the customer at the center of everything we do. We fully commit to consistently delivering on expectations, go the extra mile to get the job done and give 100% in all that we do and approach everything with a "can do attitude".
Honesty
At HighTex we believe in the age old adage, honesty is the best policy. To uphold our pledge to honesty, we have the courage to ask for help and feedback when needed, are realistic about what we can and can't do and are honest to clients, colleagues and ourselves. We place honesty at the foundation of all we do and it is the basis from where we build our relationships.
Loyalty
We are dedicated to building and maintaining loyal relationships with our external customers and internal colleagues. At HighTex we strive to be a loyal ambassador for our clients and candidates, work in a collaborative and co-operative manner and treat others in a manner that you would wish to be treated.
Ultimately we aren't just building a company, we're building a family. We'll always be loyal to one another and to our clients.
Previous上一篇:没有了
Next下一篇:没有了