Title: Where to buy
Update Time 2023-08-06 15:12 Views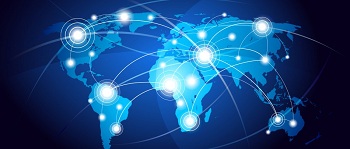 United States Corporate Headquarters
12712 South Avenue North Lima,
Ohio 44452 United States
Tel:+1 (330) 6921418
Email: neelre@comcast.net

Oversea manufacturer (TAIZHOU MINGYUAN HIGHTEX SPECIAL SEWING MACHINE CO.,LTD)
#108 Airport Midway,B19-2 Star Industrial Area.
Jiaojiang Taizhou 318000, Zhejiang China
Tel:+86 (576) 88909579
Fax:+86 (576) 88901201
European Sailmaking Sewing Machine Center
Hightex Leather sewing machine dealer in France
Megret & Fils
ZI les Mûriers,14 rue des Charmes 71160 DIGOIN
Sole distributor of Hightex sewing machines in UK
Franklin.co
13-15 St Botolphs street, Colchester, Essex, UK
Postal code: CO2 7DU
Ph: 01206 563955
Sole Importer and Distributor in Australia
Cowboy Leather Sewing Machines Co.
Authorised dealer in New Zealand
AUCKLAND SEWING LTD
61 GLENBROOK RD, KARAKA, AUCKLAND 2580,NEW ZEALAND
Ph: 09 2385369
Mob: 0275908696
Authorized dealer in South Africa
3 - 35 Kloof Road, Sea Point 10005
Cape Town, South Africa
Sale Representative in Brazil
TAMER MÁQUINAS INDUSTRIAIS IMPORTAÇÃO EXPORTAÇÃO LTDA.
"SEDE PRÓPRIA DESDE 1983"
São Paulo, Capital - SP, Brazil
Ph: (55+11) 3531-1921
Cell: (55+11) 97341-1193

BUES COMERCIO EXTERIOR EIRELI
Rua Lauro Müller 860 Conj 2A, Porto Alegre/RS, Brasil, CEP 90240-130, Brazil
Tel: (+55 51) 99167-1226
Email: diegobhcomex@gmail.com
BECOME A DEALER!!
Innovation
Manufacturing businesses faces constantly changing fashion trends. Manufacturers have to be extremely flexible and able to put new ideas into practice without delay. The flexible sewing technology of the CowBoy (Hightex) machines help them to meet these requirements. If the existing standards are not sufficient, individual solutions are worked out together with the customers.
Expertise
A key advantage for our company is professional experience in the field of heavy materials and thick thread. We are clear that our success depends on the success of our clients. We know that each company has its specific needs,so we work with personalized solutions, seeking to identify and meet the demand of each client. It is in this way that HighTex has earned the trust of important companies.
Reliability
Reliability is the key to success! It is what underpins your reputation and keeps your customers coming back. HighTex was founded as a company that places quality over quantity. We concentrate almost exclusively on heavy duty cutting and sewing equipment, delivering top quality machines every time.
True to our founding principles, we are committed to delivering a high degree of excellence in all areas of our business endeavors.
Honesty
At HighTex we believe in the age old adage, "Honesty is the Best Policy". To uphold our pledge to honesty, we have the courage to ask for help and feedback when needed, are realistic about what we can and cannot do and are honest to clients, colleagues and ourselves. We place honesty at the foundation of all we do and it is the basis from where we build our relationships.
Loyalty
We are dedicated to building and maintaining loyal relationships with our external customers and internal colleagues. At HighTex we strive to be a loyal ambassador for our clients and candidates, work in a collaborative and cooperative manner, and treat others in a manner that we would wish to be treated. Ultimately we aren't just building a company, we're building a family. To that end we will always be loyal to one another and to our clients.
When you partner with Cowboy (Hightex), you have innovation on your side. Take Your First Step to Becoming a Cowboy (Hightex) Dealer Today!
Previous上一篇:没有了
Next下一篇:没有了