Title: Where to buy
Update Time 2023-01-06 14:12 Views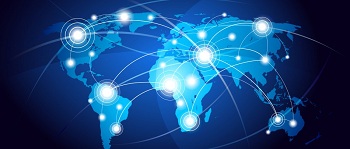 United States Corporate Headquarters
12712 South Avenue North Lima,
Ohio 44452 United States
Tel:+1 (330) 6921418
Email: neelre@comcast.net

Oversea manufacturer (TAIZHOU MINGYUAN HIGHTEX SPECIAL SEWING MACHINE CO.,LTD)
#108 Airport Midway,B19-2 Star Industrial Area.
Jiaojiang Taizhou 318000, Zhejiang China
Tel:+86 (576) 88909579
Fax:+86 (576) 88901201
European Sailmaking Sewing Machine Center
Hightex Leather sewing machine dealer in France
Megret & Fils
ZI les Mûriers,14 rue des Charmes 71160 DIGOIN
Sole distributor of Hightex sewing machines in UK
Franklin.co
13-15 St Botolphs street, Colchester, Essex, UK
Postal code: CO2 7DU
Ph: 01206 563955
Sole Importer and Distributor in Australia
Cowboy Leather Sewing Machines Co.
Authorised dealer in New Zealand
AUCKLAND SEWING LTD
61 GLENBROOK RD, KARAKA, AUCKLAND 2580,NEW ZEALAND
Ph: 09 2385369
Mob: 0275908696
Authorized dealer in South Africa
3 - 35 Kloof Road, Sea Point 10005
Cape Town, South Africa
Sale Representative in Brazil
TAMER MÁQUINAS INDUSTRIAIS IMPORTAÇÃO EXPORTAÇÃO LTDA.
"SEDE PRÓPRIA DESDE 1983"
São Paulo, Capital - SP, Brazil
Ph: (55+11) 3531-1921
Cell: (55+11) 97341-1193

BUES COMERCIO EXTERIOR EIRELI
Rua Lauro Müller 860 Conj 2A, Porto Alegre/RS, Brasil, CEP 90240-130, Brazil
Tel: (+55 51) 99167-1226
Email: diegobhcomex@gmail.com
BECOME A DEALER
Uniqueness
Our machines are special that greatly expand your range of products.

Reliability
100% money back, if any machine completely fail.
Loyalty
"Honest is the best policy", you will see exactly at HighTex enterprise.
These are the benefits you gain by becoming a Cowboy (Hightex) Dealer.
When you partner with Cowboy (Hightex), you have innovation on your side. Take Your First Step to Becoming a Cowboy (Hightex) Dealer Today!
Previous上一篇:没有了
Next下一篇:没有了