Title: 733 Heavies sewing machine for slings and harness
Update Time 2023-01-27 16:56 Views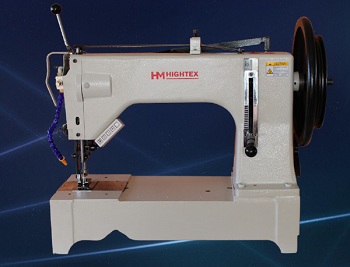 This model in the HighTex range is one of the most heavy duty industrial sewing machines in production today. Presser foot lift is up to 32mm/36mm; Longest stitch length (15mm/20mm); Synchronized walking foot and drop feeding mechanism assures uniform stitching; Extremely large shuttle hook and bobbin capacity; It is an ideal replacement of Consew 733R-5, Seiko SLH-2B, Adler 120 and Singer 733 class. Suitable for stitching heavy duty lifting slings, safety harness, industrial boots, buffing wheels, sails, parachute harness, and book binding etc.
Equipped with revolutionary new powerful
servo motor for heavy duty industrial sewing machine
(very powerful, silent & reliable energy saving servo motor).
Click here for video 1
Click here for video 2