Programmable sewing machine
Title: 733PLC Heaviest pattern sewing machine for slings and harnes
Update Time 2019-04-04 13:20 Views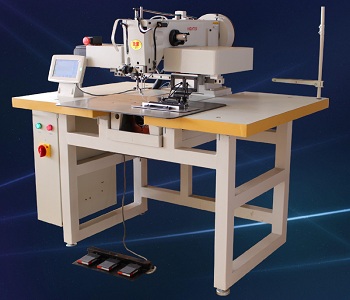 The 733PLC is one of the most heavy duty programmable electronic pattern sewing machines in production today. It can be used to stitch many heavy applications like cargo lifting equipment and personal protective equipment, particularly for the Automotive, Aviation and Military Industries.
The presser foot has an ultra high lift of up to 32mm.
Extra thick thread and has a thread rating up-to Metric size #4, V693, 2000dx3.