Title: High torque servo motor for heavy leather sewing machine
Update Time 2022-11-27 10:40 Views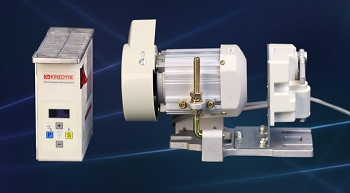 Kinedyne HM-750L is the most powerful, silent and reliable servo motor with needle up and down positioner for extra heavy duty industrial leather sewing machines. And it is the first motor made specifically for Barrel shuttle hook type extra heavy duty leather sewing machines and other heavy duty industrial sewing machines without pneumatic system (pneumatic foot lift, pneumatic reverse stitch etc).
The major advantages:
1. Extra powerful servo motor for heavy duty industrial leather sewing machine
This premium quality energy saving servo motor offers an awesome 750 Watts output power. That is approximately 1 horsepower (HP) of performance and power! It can drive any extra heavy duty industrial sewing machine without any difficulty.
2. High torque clutchless electronic DC servo motor
The HM750L electronic servo motor produces an awesome 7.9 Nm of torque which means extremely strong needle penetration force and better performance in super hard leather and technical textiles.
3. Super quiet energy saving brushless servo motor
Absolutely silent with no vibration noise or buzzing like other models on the market. The constant noise that is normally associated with sewing motors (clutch motors) is almost entirely eliminated, creating a more pleasant work environment.
4. Speed adjustable sewing machine motor
Speed is adjustable by a simple setting (from 300RPM to 3000RPM) that allowing you to slow down your machine and sew stitch by stitch. This makes sewing detailed work much easier. Also ideal for beginners.
5. Needle positioning servo motor great for time-saving
Kinedyne needle positioner synchronizer allow you to stop needle in the down AND up position. When you want to pivot the work to change sewing direction, the needle stops in down position for handy fabric movement (will not lose the stitch), sew corners or pivot with ease. At end of sewing, stops needle in up position so that the work can be removed, and thread snipped.
6. Energy saving servo motor
What sets the Kinedyne HM-750L apart from other motors is a completely redesigned PC board which allows for true low current start up. There are two advantages to this. First, it allows for a more stable amperage draw, and reduces the energy consumption by an astonishing 60%-80%.
7. Stable & Accurate Speed Control
The heavy-duty leather sewing machine servo motor adopts a sinusoidal wave current drive. The sinusoidal wave current drive method provides unparalleled power and torque, thus the motor runs gently and smoothly when motor shifts between low, middle and high speed. This provides very accurate speed control!
8. Kinetic dynamic sewing system
Different machines and / or materials require different torque, power and speed. It is similar to gears for a car. The sewing motor can be adapted for slow powerful use that requires a lot of torque and horsepower, or used in faster sewing situations that require less torque and more speed.
9. Compact and easy to install servo sewing machine motor
The mounting system is the common universal 3-hole design used in all clutch and servo motors. In most cases the Kinedyne HM-750L can be mounted to the table with no modifications or hole drilling necessary. Just unbolt your old motor and bolt on the power of the Kinedyne HM-750L!
10. New and innovative needle position synchronizer
The EPS (Electronic Positioning System) not only allows you to stop the needle in various set positions, also can work perfect in combination with speed reducer.
Applications:
This durable, robust and extra strong energy saving servo motor perfect for all types of heavy duty long arm and extra heavy duty industrial leather sewing machines, such as Seiko SLH-2B, Juki TSC-441, Juki TNU-243, Durkopp Adler 204-370, Durkopp Adler 205-370, Seiko CH-2B, CH-6B,CH -7B,CH -8B,TH-6B, -TH8B, Durkopp Adler 969, Durkopp Adler 967

Kinedyne HM-750L is the best quality and best price AC servo motor for all heavy duty industrial leather sewing machines in today market!!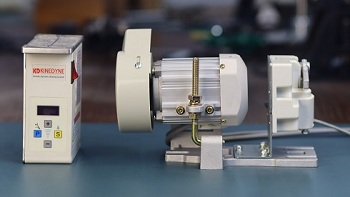 The HM-750L motor is built to last. It made to the highest quality and exacting standards and materials available. Each electronic board and controller are made of the best quality electronic components, assuring you many years of trouble-free performance.




The Kinedyne HM-750L also features a brushless design which means no need to change carbon brushes, as is usually done with other lower grade motors.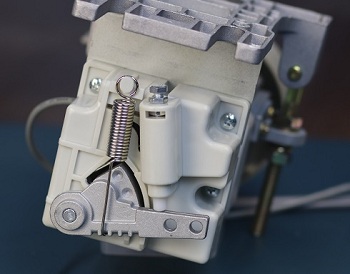 The advanced robust accurate speed control device can stop the sewing machine almost immediatly at any sewing speed, and accelerate within 3 seconds, great for saving time.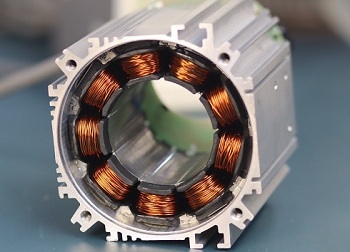 Servo sewing machine motor features pure copper coils for high-temperature resistance and energy-efficient to save up to 60-80% electricity. The motor also generates a tremendous amount of power and torque at low RPM.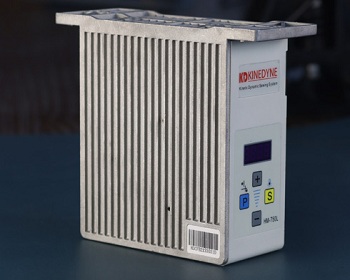 The Kinedyne HM-750L has one of the most advanced cooling systems in the sewing machine motor industry. The cooling surface is much larger and more effective than other motors of the same class. This allows the motor to run with little temperature increase and also prolongs the life of sensitive electronic components. The net result is a much longer lasting, more reliable motor.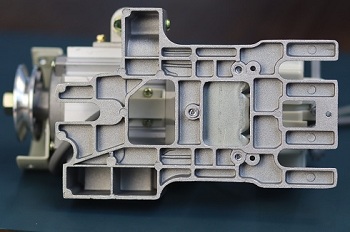 The mounting base of the Kinedyne HM-750L servo motor is made of a very thick and strong metal alloy. This base is more than able to withstand the high torque and horsepower which the motor generates. It provides a stable and secure mount for the motor.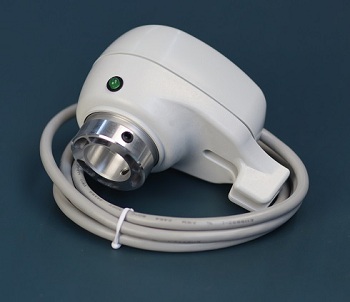 The synchronizer of Kinedyne needle position servo motor allows you to stop the needle in up AND (not OR) down positions which is not found on competitors' servo motors. This needle position synchronizer is ideal for turning corner stitching or any other applications that require UP and DOWN needle positioning. "How many times a day do you have to remove your hand from your work, move the hand wheel to lift needle, then remove the material?" Kinedyne HM-750L is great for time-saving!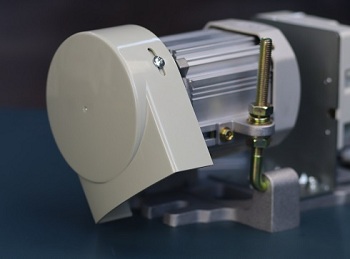 The belt guard provides full and complete protection of the motor pulley and belt. This will greatly reduce any chance of operator injury.
If you have any questions or concerns, please feel free to contact us at info@automatic-sewing.com, thank you!